click here for free download: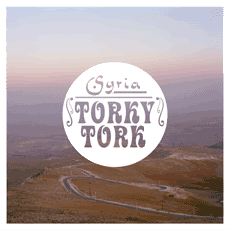 Tork is back.
Traveling to Syria Tork picked up
loads of records and CDs just to
chop em up once he got home. This
is arab sample heaven with enough
bass to make your neighbours wann
a join the party.
Thanks to Fairuz & The Rhabani Br
others, Ziad Rhabani, Abdel Halim
Hafez and all you other folks.
Special thanks to Marwan, Rayan,
Iggy Pot, Ali, Atonal, Jones, Dir
ty25 and all the others that help
ed to make this one special.
01 salam bassman
02 light up
03 space cookies
04 bellydance
05 widerstand
06 ziad ft iggy pot
07 saladin
08 insane
09 hamas
10 experiment
11 himmlische hölle
12 tv dream
13 last night in damskus
14 Back to Beirut ft Ali
ARAB SAMPLES ONLY
2008